After 1st April the maximum Unite Union fee will increase from $6 a week to $6.25 a week. This is a scheduled adjustment we make every two years to allow for inflation and to maintain low fees for those earning less.
Because nearly all of our members have incomes which can vary from week to week, Unite has a percentage based fee system where most pay 1.1% of their weekly earnings in union fees. This means someone earning $400 will pay $4.40 a week, $300 would be $3.30 a week and so on.
Read more
Unite Union wants answers from the government as to why hundreds of thousands of workers are still waiting to have the annual leave stolen from them in the past restored.
It is three years since Unite first wrote to major employers in the fast food industry telling them that they were miscalculating annual leave for their staff.
It is two years since MBIE, the government agency responsible, admitted being in error in the payment of their own staff.
Last week we discovered that the firm Xero, who provide accounting software for a third of all New Zealand small businesses as well as online payroll services, have sent us and other employers their method for calculating annual leave and it means employers will get many workers annual leave just plain wrong. This firm may be de facto the largest payroll provider in the country with hundreds of thousands of clients.
Read more
By John Crocker, Unite Union Industrial Officer
SkyCity has been ordered by the Employment Court to reinstate a Table Games manager who was fired over a mix up with betting limits for one of its high rollers.
In the early hours of 17 February 2016 a confusing briefing was given to the morning shift at the Auckland casino. Hours later it was believed that a high roller may have been playing bets over the maximum and was due a refund, which was communicated to her. In trying to sort out the amount, it was discovered no error had been made, but the petulant player was insistent and the casino feared losing her as a player. Later a goodwill payment of over $300k was made to the player (who had threated not to pay the casino $3M she owed).
Read more
Major structural changes to the economy have left workers out of pocket and changes are needed to address the imbalance, the Council of Trade Union (CTU) says following the release of a new Productivity Commission report.
"Labour share of income - the proportion of the total income of a country that goes to working people as distinct from the owners of capital - has been dropping for decades as a direct result of government decisions," CTU Economist Bill Rosenberg says.
Read more
Unite Union is proud to have signed an important and powerful letter to our Prime Minister calling for an end to oil and gas exploration in New Zealand.
The signatories on the Greenpeace-led letter include the Public Service Association, the New Zealand Medical Association, Unite Union, the Public Health Association and Forest and Bird.
We hope that other Unions will join us in calling on the government to follow up on their pre-election comments that climate change is our "nuclear free moment." Unfortunately they have not confirmed an end to exploring for fossil fuels, which need to be left in the ground.
It is ridiculous that the new government plans to use our money to plant a billion (mostly) pine trees whilst continuing to financially support the digging up of fossil fuels. Our government should be supporting workers transitioning to decent, well paid, environmentally and socially positive livelihoods instead.
Here is the full letter
Gary Cranston
Fast Food Lead Organiser, Auckland and Northland
Climate justice spokesperson
---
Read more
Hi to all Unite Union members at McDonald's, Restaurant Brands, BK and Wendy's.
On April 1 this year the minimum wage will go up 75 cents to $16.50 an hour.
For McDonald's and Restaurant Brands workers, their rates will increase another 10 cents an hour on top of that to make an 85 cent increase. We negotiated a ten cents an hour increase above the minimum last year as well, which means the start rate at McDonald's and Restaurant Brand's will move to $16.70 an hour.
We are close to finishing negotiation for Wendy's and BK workers and both companies have promised to start their start at 10 cents above the minimum each year as well.
Read more
On March 8th every year we celebrate
Read more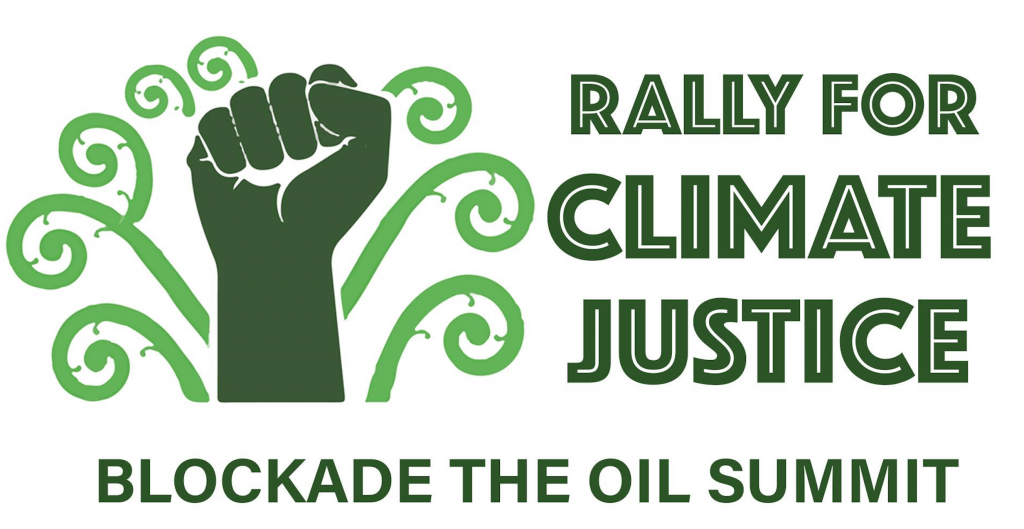 On 27 March 2018 the oil and gas industry is holding its annual business conference. Government ministers are lobbied, businesses network and oil and gas exploration permits are announced. Even though the global oil industry can't use the oil we already know about without pushing the planet's atmosphere into runaway climate chaos.
Read more
By Mike Treen, Unite Union National Director
(Reprinted from The Daily Blog)
The fact that half the prison population in New Zealand is Maori is simply a national scandal that must be ended.
Many Maori are in prison for being poor ie unable to pay fines the wealthy have no trouble paying or victims of laws that shouldn't be there in the first place like those criminalising cannabis possession.
It simply a fact that Maori are subject to racist discrimination at every stage of the so-called justice system. You are more likely to be stopped in the street if you are brown, more likely to be arrested once stopped, more likely to face more serious charges if prosecuted, more likely to have no legal representation if in court, more likely to be convicted, more likely to be imprisoned, more likely to receive a lengthy sentence.
Read more
Media Release - Migrant Workers Association
Justice for Chinese students- Migrant Lives Matter
Meeting at UNITE Union headquarters 7:00pm this Thursday and protest 2:00pm Friday at 280 Queen St called by the Migrant Workers Association.
A group of Chinese Students are demanding that the government help them after NZQA have closed their school and discovered that the owner has stolen most of their money. The students, who have been told by NZQA that despite paying $14,000 and spending a year studying in New Zealand that their qualifications will not be issued and that NZQA cannot transfer them to another school.

Chinese students are the latest victims of the profit-driven "export education" sector. Better protections are needed.
Read more