By Mike Treen, National Director, Unite Union
(Reprinted from The Daily Blog)
NZ Post has made a provision for $38 million in its 2019 accounts for remediation of Holidays Act payments owing to employees.
22,000 current and former employees of NZ Post and its subsidiaries dating back to 20 May 2010 will have their Holidays Act payment entitlements recalculated, and will receive their back pay owing.
NZ Post has engaged Ernst Young, an accountancy firm experienced in Holidays Act remediation in New Zealand, to calculate the back pay owing to each current and former employee.
By March 2020 each employee and former employee should be told how much they are owed, and payments are expected from July 2020.
Read more
NEW ZEALAND LABOUR NEWS
AIL JOINS LIVING WAGE MOVEMENT
American Income Life of New Zealand, Ltd. is proud to officially be an accredited "Living Wage Employer."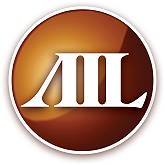 AIL of NZ Managing Director Steve Friedlander, who has been contracted with AIL for over 40 years, said becoming a Living Wage Employer has been a long-term goal for many years, and one that is "the right thing to do to set the pace for others to follow."
"We serve thousands of kiwi families and know first-hand by experience what the wants and needs are for them. We want to lead by example in our dedication and customer service to them and to be the chosen insurance provider for what is important in their own lives to be protected."
American Income Life has an "A+ Superior" rating by A.M. Best Company (rating as of 7/19) and works with hundreds of groups in New Zealand, including the NZ Trade Unions, Credit Unions, and Associations such as Grey Power with over 70,000 members.

The Living Wage rate in New Zealand is voluntary and for 2019 has been calculated to be $21.15 per hour, $3.45 more than the minimum wage set by the Government and currently $17.70.
The Living Wage story is the story of an exciting movement, campaigning to lift workers out of poverty wages.
The first campaign was launched in 2012 in Auckland and in Wellington, followed by other local networks around the country.
Six City Councils, including Porirua, Auckland, Wellington, Christchurch, Dunedin, and Tauranga have joined close to 
160 employers and businesses on the 2019 fully-accredited New Zealand Living Wage Employers.
Read more
Tina Barnett, Aotearoa's first workplace climate striker, leads her co-workers at the rally, demanding that SkyCity pays for public transport for its employees.
Read more
SEA-Unite union members at SkyCity casino in Auckland have voted overwhelmingly to take strike action today to support the student led Climate Strike.
Over 95% voted to take strike action from 11.45am this morning so they can support the students in Aotea Square at noon.
"SkyCity has been making much of its carbon reduction policies, but unfortunately, the talk does not match what they are actually doing right now" said SkyCity Union Convenor Joe Carolan.
Read more
By Mike Treen, National Director, Unite Union
Unite is supporting the international climate strikes in New Zealand by scheduling legal stop-work meetings on Friday, September 27 in the main centres.
We are encouraging our members to start a discussion around the need for a transformation of economic and social life to stop the trajectory of the current system of constant warming to the point that life on the planet is threatened.
The basic science around climate change is clear. The earth is warming. It is the consequence of the industrial revolution associated with the capitalist form of production conquering the globe over the last 150 years. 
Inaction will see the temperatures increase by 2 degrees on average by 2035 and possibly set off feedback loops that accelerate the warming process even more. 
Already we are seeing the consequences of warming in the form of extreme weather events, spreading droughts, species extinctions, death of coral reefs, sea level rise, glacier retreat and ice sheet collapse.
Read more
SkyCity casino workers going on strike so they can support the All Blacks this weekend -  Tūtira mai ngā iwi!
UPDATE: 97% vote in favour of the Rugby World Cup Strike. Hundreds of SEA-Unite union members have voted overwhelmingly to take strike action tonight to coincide with the All Blacks Rugby World Cup match against South Africa.
Tūtira mai ngā iwi, tātou tātou e   (Line up together people, All of us, all of us)
SEA-Unite union members at SkyCity casino in Auckland are voting on strike action to coincide with the All Blacks vs South Africa Rugby World Cup game this Saturday night.
The planned strike is for a brief picket at 9pm on Saturday and a rousing chorus of Tūtira mai ngā iwi,  after which the striking workers will head off to the Albion pub on Hobson Street to cheer on the All Blacks.
Read more
By Mike Treen, National Director, Unite Union
(Reprinted from The Daily Blog)
Sometimes in my union job, I get asked why we are helping people from minority groups – like Maori or immigrants – when we should be looking after the majority.
Leaving aside the issue of the fact that my union – Unite – is probably a majority of various minorities – the question is easy to answer: We help these groups because doing so benefits all workers, including Pakeha workers.
Let's look at some decisions by the government or government agencies over recent months that may appear to prioritise the needs of Maori and think about what their impact will be on workers who are Pakeha.
Read more
The Court case on overtime being calculated on a daily basis was taken by the Postal Workers Union to the Employment Court in December last year.
The decision from the Court was released on Wednesday. The decision is in favour of the Postal Workers Union.
Read more
Hundreds of SEA-Unite union members rocked Federal Street outside SkyCity Casino in Auckland as they went on strike tonight to bring "back the weekend".  
Initial indications are that casino operations were severely disrupted with very long lines and delays for cashier services and many other services, such as security and cleaning already stretched to breaking after just a few hours.
"It was one of the best pickets the union has ever had. Very loud, very active and would have left SkyCity and their customers in absolutely no doubt about the determination of union members" said Unite National Secretary Gerard Hehir.
Read more
By Liu Chen @ Radio NZ
An Auckland fast food restaurant worker says they were asked to effectively continue working after clocking out.
A screenshot showed a message was sent in a WhatsApp group chat named Burger King Queen Street Manager Group last week, which appeared to say a staffer stayed after clocking out, and "if she can do it we can do that as well".
A worker at the store by Victoria Street, who didn't want to be identified, said she believed the manager who sent the message was encouraging everyone to work for free after their rostered shift was finished.
Read more