One of New Zealand's largest hospitality employers has offered a personal apology from its chief executive and promised a review of its culture after a Stuff #metooNZ investigation found it failed several teenage staff who were sexually harassed and assaulted by managers.
In cases going back to 2015, young women - some still at high school - reported being harassed, assaulted and in one case, raped by their male supervisors and managers at Pizza Hut and KFC outlets around the country. In some instances, the manager was promoted after complaints were laid.
The women say Restaurant Brands, which employs 4000 people and is the parent company of both fast food chains, did not investigate their cases properly and failed to keep them safe.
UNITE union supported the claims and has passed Stuff documents which paint a picture of a company which is at best ill-equipped to deal with #MeToo issues in the workplace, and at worst, willfully ignoring serious breaches of staff safety.
Experts say the hospitality industry is rife with abuses of power, and current legislation intended to protect workers is being ignored.
The names of the complainants have been withheld for legal reasons.
Alison Mau reports.
This story is part of the #MeTooNZ investigation into sexual harassment, a partnership between Alison Mau and Stuff. Contact Mau at alison.mau@stuff.co.nz.
Read more
Unite Union has announced that agreement has been reached with fast food giant McDonald's that will see tens of thousands of current and former staff receiving payment for miscalculated holiday pay.
McDonald's was one of the companies caught up by the fact that many payroll systems were not fit for purpose and therefore not legally compliant when calculating holiday pay.
Unite Union is very pleased that after McDonald's was originally alerted to the problem by Unite they have been working with both Unite and the Ministry of Business Innovation and Enterprise (MBIE) to fix the problem.
McDonald's has agreed to go back ten years to November 1, 2009, in remediation rather than six years which has been seen by some companies as the maximum they are legally obliged to go back.
Read more
The government has implemented a series of racist and elitist changes to immigration policy that is going to create huge hardship and hurt in the migrant communities for anyone who is not already very wealthy.
Immediately after being elected the government imposed a radical cut in the number of people being granted permanent residence. It went from 47,682 to 37,947 in one year from June 2017 to June 2018 and then was further cut to 34,992 for the September 2019 year - a ten year low. (See graph below)
Read more
Last Tuesday at 1pm the SkyCity International Convention Centre caught fire. It burned for days and released huge amounts of toxic smoke into the city.
Some workplaces closed on Tuesday and remained closed until it was safe again, however many businesses continued to operate through the danger and exposed their workers to the toxic smoke.
If you or any of your workmates have experienced any of the following symptoms, or left work because you felt sick or stayed home sick, please see your doctor, get a medical certificate for anytime you took off and explain to your doctor that it was a work related injury for ACC purposes:
burning eyes
difficulty breathing
heavy coughing
dizziness
nausea
loss of consciousness/fainting
Read more
Skycity workers have been striking to bring back time and a half weekend and night rates for over two months now, not just for themselves but for all workers in New Zealand. But now they see that the company has put its profits before the health and safety of its workers, in a terrible evacuation that left many workers inhaling toxic smoke for up to four hours on the day of the fire, and then many more forced to breath smoky air in confined spaces after being ordered back to work on Thursday.

The Skycity workers call on all of Auckland to rally in solidarity with them this Friday 7pm at the base of the Skytower to then reclaim Federal Street from the company. Federal Street is our street.

Read more
Unite union is making no apologies for demanding assurances and proof, in writing, that the SkyCity workplace is safe.  On Labour Day - a day when New Zealand is supposed to celebrate the rights that workers have fought for — union members at SkyCity are not going to be told to shut-up about their health and safety 
SkyCity's  priorities were very clear — getting the main gaming floor up and running and getting the cash back rolling in. The decision to re-open on Thursday appears to have been taken before the fire was even fully out. 
There is a long history around the world of corporate decision-makers ignoring and downplaying health and safety concerns in the rush to keep business going, We only need to look at Pike River in New Zealand to see how corporates and government agencies can fail workers in the name of profits.  Unions need to be active and vigilant to protect workers health and that means asking questions and demanding answers — before it is too late. 
SkyCity CEO Graeme Stephens seems to be willing to talk to media about his experience of the fire (complete with pensive photos of him "reflecting" on the fire). As he tries to gag workers who want to talk about their experiences of the fire and the aftermath perhaps he could at least answer some questions we have been trying to get answers to for quite a few days.
Here are ten to start with:
Read more
By Joe Carolan, SEA Unite Union Convenor at SkyCity
Workers in SkyCity have just come through a traumatic few days. The massive fire at the Convention Centre was seen by many of our Christian union members as an act of God – "Babylon is burning". A company that has invested so much in property and so little in staff, seems to have been judged.
The convention centre itself was worth over $700 million. The delays to it netted the company $40 million. They sold the carpark for $220 million. They sold Darwin for $188 million, and they made a profit this year of $171 million. This is a company with over half a billion dollars in the bank, if you add those figures up, and yet it begrudges 3000 workers $20 million between them to Bring Back the Weekend [time and a half for being forced to work unsocial hours]. When workers ask for $20 million it sounds big but compare that to, say, the piece of land that SkyCity bought down in Queenstown, that they will be building a hotel on. That piece of land cost $15 million. So there's loads of money for property projects and big flagship things. But there's nothing at all for the workers. Unless you want to be a less ambitious style union and go for a 3 percent pay deal. We don't.
Read more
As SkyCity Casino shareholders attend their AGM tomorrow morning  they will be met by striking SkyCity Casino workers fighting to "Bring Back the Weekend".
"Shareholders will have to walk past some of their low paid employees who are simply asking for some recognition for the unsociable hours they work to generate the huge profits for  the shareholders." says Skycity site Convenor Joe Carolan.
'It's time for the shareholders to share with the workers who deliver the profits to them"
Read more
By Mike Treen, National Director, Unite Union
(Reprinted from The Daily Blog)
NZ Post has made a provision for $38 million in its 2019 accounts for remediation of Holidays Act payments owing to employees.
22,000 current and former employees of NZ Post and its subsidiaries dating back to 20 May 2010 will have their Holidays Act payment entitlements recalculated, and will receive their back pay owing.
NZ Post has engaged Ernst Young, an accountancy firm experienced in Holidays Act remediation in New Zealand, to calculate the back pay owing to each current and former employee.
By March 2020 each employee and former employee should be told how much they are owed, and payments are expected from July 2020.
Read more
NEW ZEALAND LABOUR NEWS
AIL JOINS LIVING WAGE MOVEMENT
American Income Life of New Zealand, Ltd. is proud to officially be an accredited "Living Wage Employer."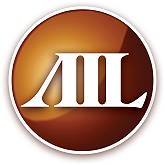 AIL of NZ Managing Director Steve Friedlander, who has been contracted with AIL for over 40 years, said becoming a Living Wage Employer has been a long-term goal for many years, and one that is "the right thing to do to set the pace for others to follow."
"We serve thousands of kiwi families and know first-hand by experience what the wants and needs are for them. We want to lead by example in our dedication and customer service to them and to be the chosen insurance provider for what is important in their own lives to be protected."
American Income Life has an "A+ Superior" rating by A.M. Best Company (rating as of 7/19) and works with hundreds of groups in New Zealand, including the NZ Trade Unions, Credit Unions, and Associations such as Grey Power with over 70,000 members.

The Living Wage rate in New Zealand is voluntary and for 2019 has been calculated to be $21.15 per hour, $3.45 more than the minimum wage set by the Government and currently $17.70.
The Living Wage story is the story of an exciting movement, campaigning to lift workers out of poverty wages.
The first campaign was launched in 2012 in Auckland and in Wellington, followed by other local networks around the country.
Six City Councils, including Porirua, Auckland, Wellington, Christchurch, Dunedin, and Tauranga have joined close to 
160 employers and businesses on the 2019 fully-accredited New Zealand Living Wage Employers.
Read more